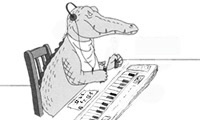 Gunnar Maintzer
Customer Service Transformation Consultant
November 25, 2016, Gunnar worked with Dr Tamsin but at different companies
Tamsin is a highly effective project manager. She demonstrates strong ability in managing teams of learning consultants and designers, graphic designers and SMEs to produce high quality digital learning products. Tamsin is calm, efficient and quick to win the confidence of her clients. In our work together on a large scale and high profile learning design programme, I could rely on Tamsin to ensure deliverables were produced on, or more typically, ahead of schedule and to a consistently high standard. On the basis of our first collaboration, I specifically asked for Tamsin to manage further product areas I was responsible for. I would be delighted to work with Tamsin again on future engagements.
John Worth
Co-Founder at Know Your Own Health
September 8, 2015, John managed Dr Tamsin directly
Tamsin is a highly experienced project manager with broad experience in the digital sector. She is thorough, detailed and an excellent organiser. She is great to work with, always patient and understanding and a fabulous organiser. I cannot recommend her enough!
Anthony Birch
Curriculum Manager, KPMG Consortium for CSL
February 8, 2017, Anthony worked with Dr Tamsin but at different companies
Tamsin is a pan-organisation team player and customer-focused project manager. Tamsin excels at meeting project management milestones and supporting and meeting multiple project delivery targets. In a highly political environment, Tamsin has navigated complex requirements with diligence and professionalism. I commend her to anyone who needs a tenacious yet gracious programme or project manager.